Thursday, January 10, 2019
Read the full article here by Second Wave Michigan…
This article is part of State of Health, a series examining health disparities, how they affect Michigan's children and seniors, and the innovative solutions being developed to address them. It is made possible with funding from the Michigan Health Endowment Fund.
In 2016, the Otsego County Commission On Aging (OCCOA) piloted the CommunO2 SuperApp, a new online platform designed to help reconnect seniors to their communities. With a modest goal of reaching 300 older adults over six months, the program attracted 1,800 registered end users, as well as 14 partner organizations, within four months.
One of those users is a homebound woman with multiple sclerosis who can now participate in her church remotely. Another is an assisted living center resident who reconnected with her sister abroad after 15 years and now video chats regularly with her through the app.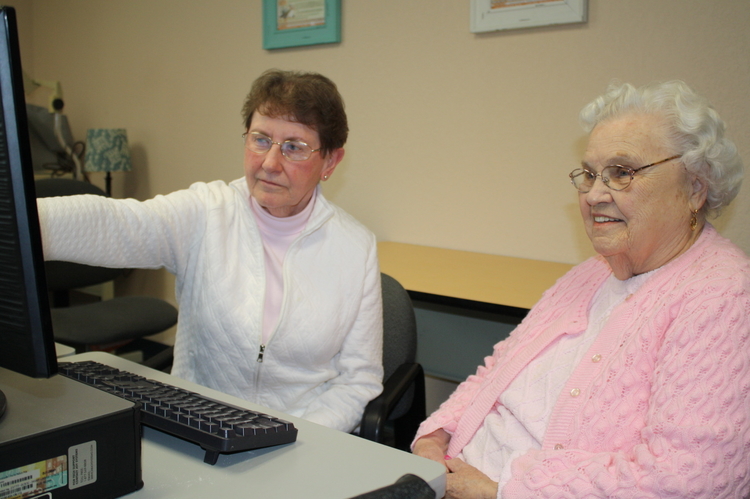 Betty (in pink) connects with her sister in the "old country" using CommunO2 with the help of Mary, a retired senior volunteer in Otsego County. Betty had not seen her sister in about 15 years.
"Some of these things were seemingly small leaps in quality of life, but when folks were reflecting that it truly made a difference in their lives, we knew we were onto something that we wanted to expand," says OCCOA executive director Dona Wishart.
Studies have shown that social isolation and loneliness can have serious negative impacts on older adults' health, and many resources and programs already exist in Michigan to address isolation among seniors. But Stephanie Leibfritz, community health manager at MidMichigan Medical Center-Midland, says many residents don't know how serious isolation can be or where to look for help.
"There's really a lack of knowledge about loneliness and social isolation as a social determinant of health," Leibfritz says. "It does impact a significant number of aging adults."
However, new and ongoing efforts around the state are working to promote healthy aging by connecting older adults to their communities and the resources available to them.